Pada sistem MikroTik teman teman dapat mendaftar menjadi Consultant MikroTik yang nantinya nama teman teman akan masuk kedalam list Consultant di website Resmi MikroTik
Untuk menjadi consultant di MikroTik memiliki beberapa persyaratan yaitu,
It is simple to become a MikroTik certified consultant. If you have an MTCNA (score 75%+) and at least one valid MikroTik engineer level certificate (MTCRE, MTCWE, MTCTCE, MTCUME, MTCIPv6E or MTCINE) with a score 75%+, apply from within your mikrotik.com account (Edit account details section), state your fields of expertise, and we will add you to the list. The information will be processed within three business days. To stay in the consultant list, you will have to have valid certificates, participate in the MikroTik Forum and attend the MUM events in your country conducting RouterOS case studies or workshops for the attendees.
Ya dari MikroTik mengajukan persyaratan yaitu memiliki sertifikat MTCNA dengan nilai ujian diatas 75% atau sama dengan 75%, dan juga salah satu track advance yang diadakan MikroTik seperti MTCRE,MTCWE,MTCTCE,MTCUME,MTCIPv6E, atau MTCINE, dan juga track track baru yang akan dikeluarkan MikroTik nantinya.
Jadi mudah aja minimal 2 Sertifikat level dasar dan advance, yang keduanya harus diatas 75% nilai ujiannya.
kalau teman teman sudah memiliki persyaratan tersebut, teman teman bisa email ke training[at]mikrotik[dot]com untuk mengajukan diri dengan melampirkan nama, alamat, dan nomor sertifikat yang nilainya diatas 75% tadi.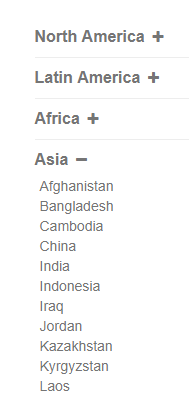 Setelah mendaftar teman teman bisa menunggu beberapa hari untuk mendapat respon dari tim MikroTik, kalau sudah terdaftar, teman teman dapat memeriksa di halaman MikroTik, dengan masuk ke url nya https://mikrotik.com/consultants (disini kami terdaftar di indonesia) lalu masuk ke asia lalu indonesia
Nanti hasilnya akan seperti ini

Teman teman dapat juga merubah informasi yang teman teman lampirkan diawal bersama email teman teman, jadi jangan khawatir dengan informasi kontak karena dapat dirubah di dalam akun teman teman.
Mudah mudahan informasi ini dapat membantu teman teman yang berminat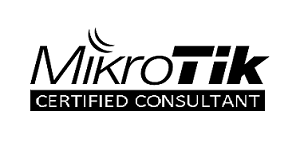 Untuk produk terbaru teman teman dapat melihat nya di Toko kami
Untuk informasi mengenai unit dapat menghubungi Marketing atau ingin bertanya mengenai hal teknis dapat menghubungi Support